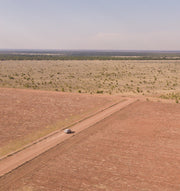 OUR PACKAGING
True sustainability is at the heart of our ethos, but we're always looking for ways to improve. Every product has an environmental impact - there is no such thing as "Zero Waste". At Nêô Sephiri we are not aiming for perfection, but instead we're endlessly striving to improve our flaws and reduce our impact on the planet. 
In an industry where 'luxurious', unnecessary packaging is too often romanticised, we're taking a stand. We believe that packaging is more about what you don't see, than what you do. That's why our packaging is carefully considered, minimal and climate conscious.
A little goes a long way. Each 30 ml bottle of Kalahari Melon Oil usually lasts for three months with daily use, meaning less packaging overall. 
All of our boxes are 100% biodegradable - even the tape on our e-commerce mailers.
Your Nêô Sephiri products will be delivered in a minimalistic, custom-made e-commerce mailer, because nobody needs a box inside a box.
We print with vegetable-based inks, that are both vegan and biodegradable.
We use amber glass bottles

to increase the longevity of the oil, again these are 100% recyclable or can be reused and upcycled at home.
All of our bottle pumps and pipettes are made from fully recyclable plastics, although we're always searching for innovative, non-plastic alternatives.
If you have feedback regarding our packaging or ideas for where we can improve, please contact us at info@neosephiri.com