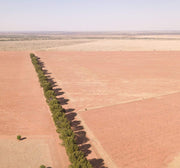 OUR STORY
Nêô Sephiri was founded in 2020 by Bernard and Olga van Vuuren to drive change for sustainable and socially-responsible skincare. The brand is centred around a naturally powerful hero ingredient - Kalahari Melon Oil. The co-founders, alongside their team, have been producing and researching Kalahari Melon Oil for nearly 10 years.
Communities in Southern Africa are being acutely impacted by climate change, with frequent, harsh droughts becoming the new norm. In our search for ways to help local communities adapt to this changing climate, we discovered Kalahari Melon oil.
While other crops struggled to adapt to the changing climate, this special plant - indigenous to Southern Africa - was able to withstand the changes to survive in these extreme, arid conditions. Through scientific investigation we discovered that the seeds of the melon, when pressed and filtered, produce a highly nutritious facial oil packed with essential fatty acids and vitamins.
The seeds from the melon are cold pressed and filtered through cotton to produce a 100% natural oil that nurtures the skin.
Nêô Sephiri is proud to be a social venture, with our early stages of development supported by the University of Cambridge Social Venture Incubator.
OUR FARMERS
Each drop of our Pure Kalahari Melon Facial Oil is precisely traceable to our farm, located in Southern Africa.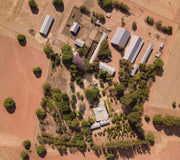 SUSTAINABILITY
By harnessing the drought resistant biology of the Kalahari Melon, Nêô Sephiri is securing livelihoods for communities in South Africa that have been severely impacted by climate change.
Read more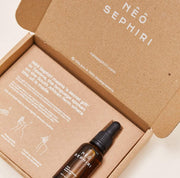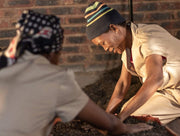 A SOCIAL VENTURE
We are proud to be a Social Venture. Our mission is embedded into our company foundation documents, and we are fully focused on achieving meaningful and lasting social impact for communities in the Kalahari Basin.